With holiday parades, special cocktail events, and a plethora of musical performances, November in the DMV is a fun time for people of all ages! We've gathered a list of some of our favorite events happening around the area.

DC Cocktail Week

The DC Cocktail Week, from November 12th to November 18th, is a foodie's dream week! With over 60+ DC restaurants and bars featuring discounted prices on cocktails and signature dishes, anyone who participates is sure to find their favorite foods!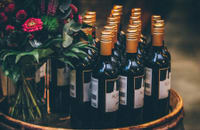 DC's cocktail week is a great way to see what the city's usually pricey cocktail scene has to offer at a significant discount. With special mixers, drinks, and promotions being featured at almost every restaurant participating, DC's cocktail week provides the opportunity to eat and drink lavishly while not spending lavishly! For more information please check out the DC Cocktail Week's website at: DC Cocktail Week

Little Theater of Alexandria will present "A Christmas Carol" beginning on November 30th. The beloved Dickens classic returns again this year. Miserly and bitter, Ebenezer Scrooge will travel with ghostly guides through Christmas past, present, and future to find the true meaning of the holidays. Complete with special effects, Victorian carols, and Tiny Tim. Make this one of your Christmas traditions!

Musical Performances

There are many talented and famous musicians visiting the DMV area this November. The area's wide variety of concerts and selections guarantee that anyone of any age will find something they enjoy listening to.

On November 18th, the famous Art Garfunkel will be performing at The Barns at Wolftrap.

On November 19th, Grammy Award winning artist Boney James will be playing his saxophone at The Birchmere on Mt.Vernon Avenue. Come enjoy a grammy award winning artist at one of Alexandria's best concert venues. For more information go to : Birchmere's Calendar

On November 23rd, 2016 Blues Music Award winner Billy Price will be performing at The State Theatre in Falls Church. Mr.Price will also be joined by Washington's local band "The Nighthawks":. For more information check out : The State Theatre

While there will be even more holiday themed events coming up after Thanksgiving, November around Alexandria gives residents enough reason to celebrate early. And be sure to mark your calendar for the Annual Scottish Parade in Old Town - the parade will take place on Dec 1.