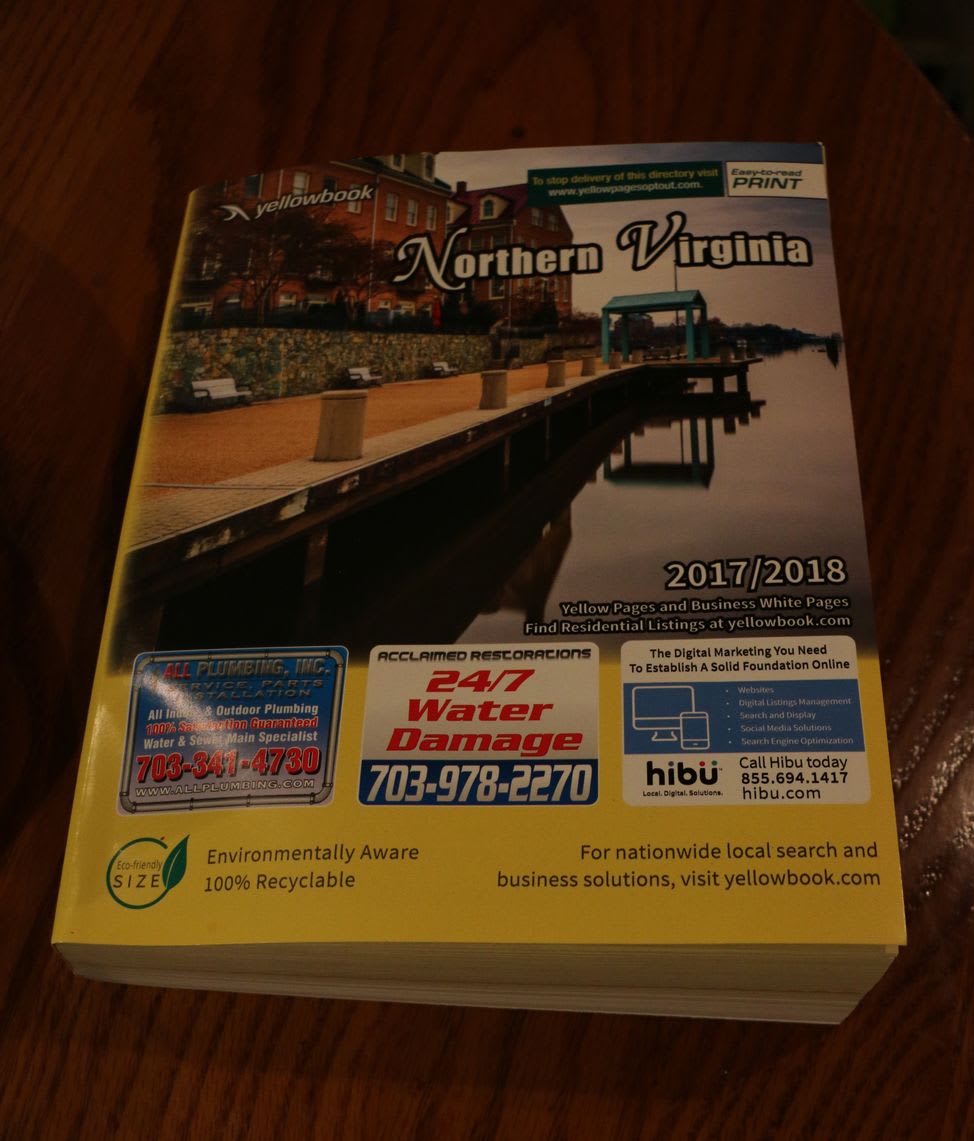 My heart sank a little when I came home and found a thick Yellow Pages book on my doorstep. It seemed like such a waste, I knew immediately that I'd be tossing it into the recycling bin as soon as I walked in the door. I thought of everyone else doing the same thing - what a colossal waste of paper.
For anyone who has embraced the digital age, these mammoth books of business listings are an anachronism. Who would leaf through a telephone directory, when you can quickly search online and get more information at your fingertips?
For those who still prefer having a hard-copy of listings, the good news is the Yellow Page books are usually printed on 100% recycled paper with soy-based ink and bound with vegetable adhesives making them environmentally safe.
The Yellow Pages announced they will switch to digital listings only in 2019. But between now and 2019, there are additional directories being delivered to NoVA neighborhoods. If you don't want to receive any additional directories, there's a way to OPT-OUT.