Old Town is a nationally designated historic district in Alexandria, Va., founded in 1749. You won't be short of historic locations to explore or grand Old Town mansions to admire if you're planning a visit. Nestled on the Potomac, Old Town is full of experiences you won't want to miss, with options ranging from fascinating guided tours to opportunities for exploring little-known nooks and crannies at your own pace. You will likely find its cobblestone streets, quaint shops, and charming buildings irresistible.
Take in the history
A
food-and-history tour
of Old Town is the perfect three-hour adventure for a first-time visitor. The guided walking tour involves several stops at both popular and unique locations, giving you more context than if you were to explore on your own. You'll make a stop at
Market Square
, where you'll be able to find the country's
longest-running farmer's market
on Saturdays. The tour also stops at Waterfront Park, where the city rotates high-profile
art installations
at the end of King Street. Your guide will end the walk at
Old Town Dolci Gelati Cafe
, where you may be tempted to indulge in some authentic artisanal gelato.
Admire the local architecture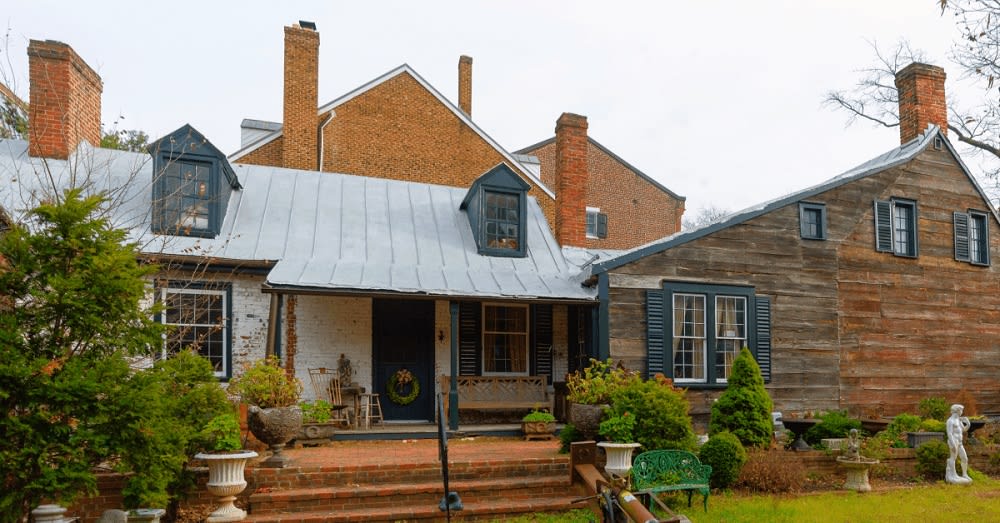 Old Town real estate is easily one of the most impressive sights you'll see while getting to know this charming slice of Northern Virginia. Many of the homes in Old Town are hundreds of years old, making them living links to prior eras in the country's history. One can't-miss sight is the
Murray-Dick Fawcett House
, which has the distinction of being one of the oldest and least-altered home in Old Town. The timber-and-brick house is among the few buildings in the area during the American Revolution.
If you're in Old Town during April, you'll get to take part in the annual
Garden Week Home Tour
. Once a year, the Garden Week Home Tour opens up several private properties for viewing throughout Alexandria, including Old Town mansions and gardens that are only open for this event. The tour often sells out, so it's best to book your tickets in advance.
One of the most unique homes in Old Town – and the whole country – is the
Spite House
. Measuring only seven-feet wide, the property is considered the narrowest house in the United States. The Queen Street house was built in 1830 by a resident who owned homes on either side of an alley and grew angry at horse-drawn carriages racing in the space between his houses. Out of "spite," he constructed the narrow home to replace the alley and stop the carriage traffic. The home painted a bright blue, measures only 325 square feet between its two stories.
Experience the thrills of a ghost tour
Alexandrians enjoy a ghoulishly good time and, as befits an area steeped in this much history and legend, there is a thriving industry of ghost tours. For a late-night adventure, you may consider the
ghost tour pub crawl
. The tour stops at four pubs, and you'll be invited to partake in a tipple at each. The guide shares stories about the places that are said to be the most haunted locations in Old Town, offering an entertaining mixture of history and legend.
National Nightmares, which operates ghost tours in Washington, D.C., also offers a private
ghost tour of Old Town Alexandria
. On this private tour, you'll learn about the history of the area before Alexandria was officially founded in the mid-18th century. Stories include tales of pirate traffic and information about how the Potomac port served as one of the most active slave markets in the nation's history.
Head out on a self-guided stroll
If you would rather experience the historic sights of Old Town on your own, you can choose from one of Old Town's
self-guided walking tours
. This will allow you to explore Old Town mansions, go back in time by meandering down cobblestone streets, and enjoy the gardens at
Christ Church
, an 18th-century, English country-style church.
Ride the King Street Trolley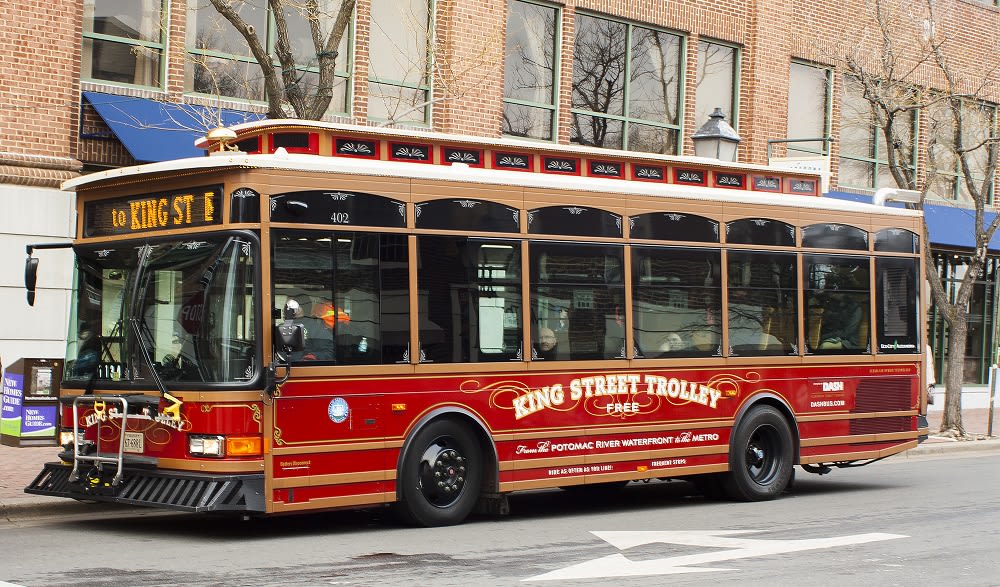 Aside from its rich historical trappings, Old Town has hundreds of shops, sights, and eateries you will want to explore, and King Street is its main commercial artery. The best way to travel down the thoroughfare is on the
King Street Trolley
. The trolley is free and travels up and down King Street, running every 15 minutes from 11:00 a.m. to 11:00 p.m., seven days a week. You can use this trolley to quickly get around King Street and make the most of the many places to eat, shop, and explore. The King Street Trolley is accessible, stroller-friendly, and makes designated or requested stops.
Step off the beaten path
You could spend hours and days exploring King Street and taking tours of Old Town. In between these adventures, take some time to explore Old Town outside the main tourist areas. Many Old Town mansions with
beautiful architecture
and gorgeous colonial homes with brightly painted front doors. Old Town real estate is an architecture lover's dream.
If you visit Old Town in the winter, many locals decorate for Christmas. Walking through Old Town on a snowy evening in December is like experiencing a real-life Hallmark movie!


After exploring Old Town, you'll fall in love with the quaint, historic atmosphere. If the area inspires you to consider buying a home, you'll want to work with a real estate agent with a vast knowledge of Northern Virginia and a history of success.
Jessica Richardson
has more than 20 years of real estate experience and consistently ranks as a top-selling realtor in Virginia. Reach out to Jessica directly when you are ready to buy your own piece of Old Town real estate.