Even though the truly-feels-like-fall weather has temporarily taken a step back, it has made way for 80-degree, low-humidity days… at least for the next two days. And while some loyal fall activity partakers argue that seasonal festivities should only be done when it feels like fall, I'm going to enjoy and appreciate these last few warm days, and then relish in the cooler, more fall appropriate weather when it returns next week.
Whether you want to take part in these family-friendly fall activities this weekend, or save them for next is up to you. But, you will surely have a fantastic time, no matter when you go.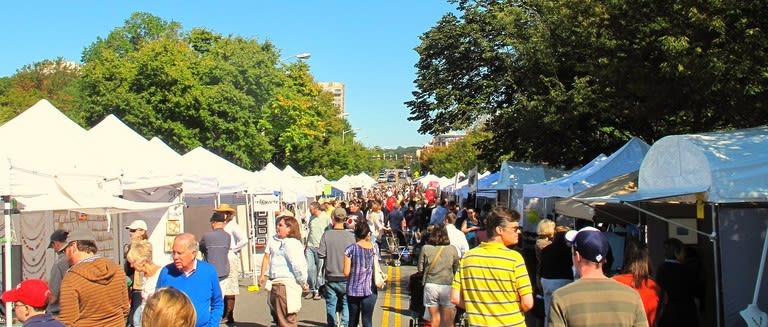 Not so much fall-related (other than the fact that it is held annually the first Saturday in October), Del Ray's Art on the Avenue is a can't-miss event. Boasting over 300 artists in 26 different crafts, musicians, and food vendors, this event is a fantastic way to spend your Saturday. Don't worry, the kids haven't been left out. They can make scarecrows, masks, spinning tops, tambourines, and much more.
Location: Mt. Vernon Avenue (between Bellfonte and Hume Avenues), Alexandria, VA
Cost: Free
Hours: 10am – 6pm on Saturday, October 7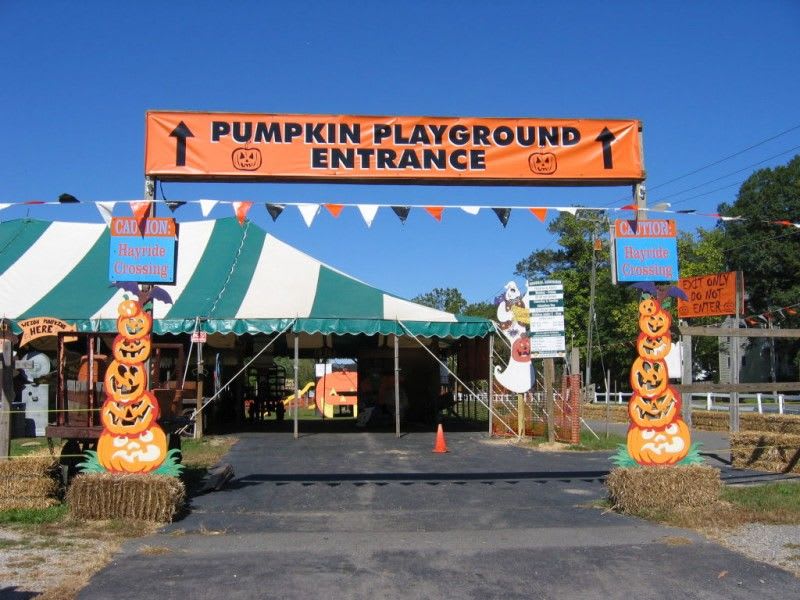 Enjoy all treats and no tricks at the Burke Nursery Fall Festival! This event targets the younger kids specifically, including playground equipment, farm animals, a giant sand pile, face painting and pumpkin carving or painting.
Location: 9401 Burke Road, Burke, VA
Cost: $10/person weekdays, $14/person weekends; children under 2 free; pony rides and the moon bounce are extra at $5 and $2, respectively
Hours: 9am – 8pm Sunday through Thursday; 9am – 9pm Friday and Saturday through October 31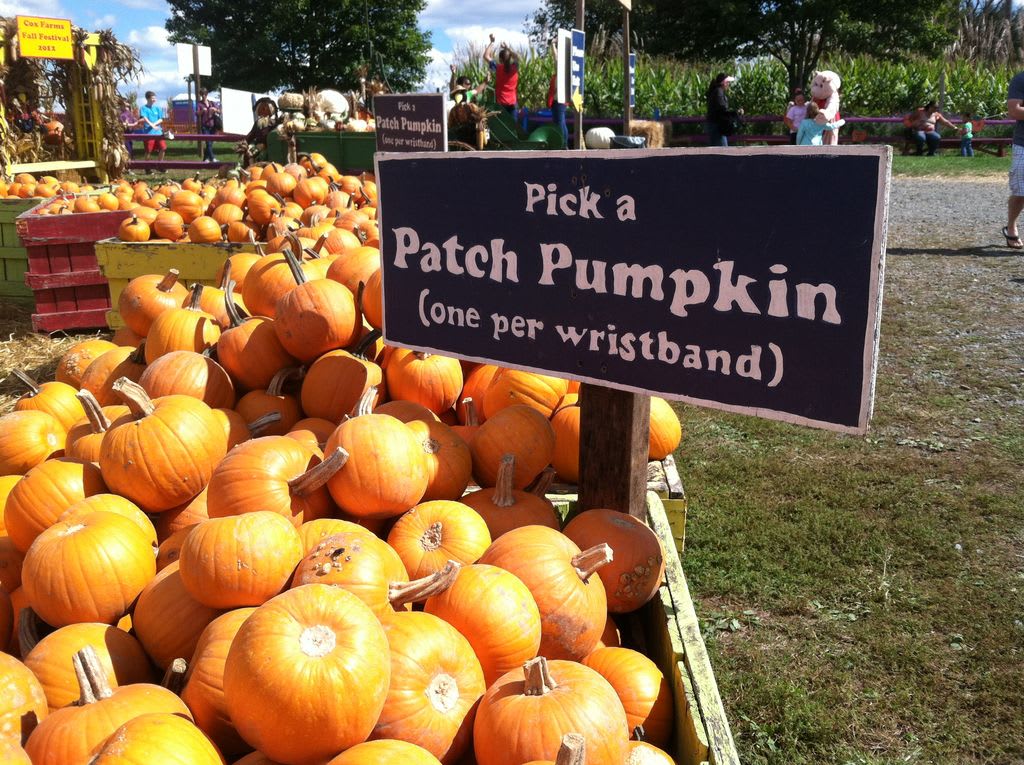 The Fall Festival at Cox Farms is a great event for older kiddos, who may want a bit more "trick" than the younger ones. This festival features a hayride through a "haunted forest", chock full of witches, skeletons, and aliens – oh my! Enjoy live music, kid play areas, and take a small pumpkin on your way out.
Location: 15621 Braddock Road, Centreville, VA
Cost: $6/person discount weekdays, $10/person regular weekdays, $15/person regular weekends. $17/person prime weekends, free under 2
Hours: 10am – 6pm daily through October 31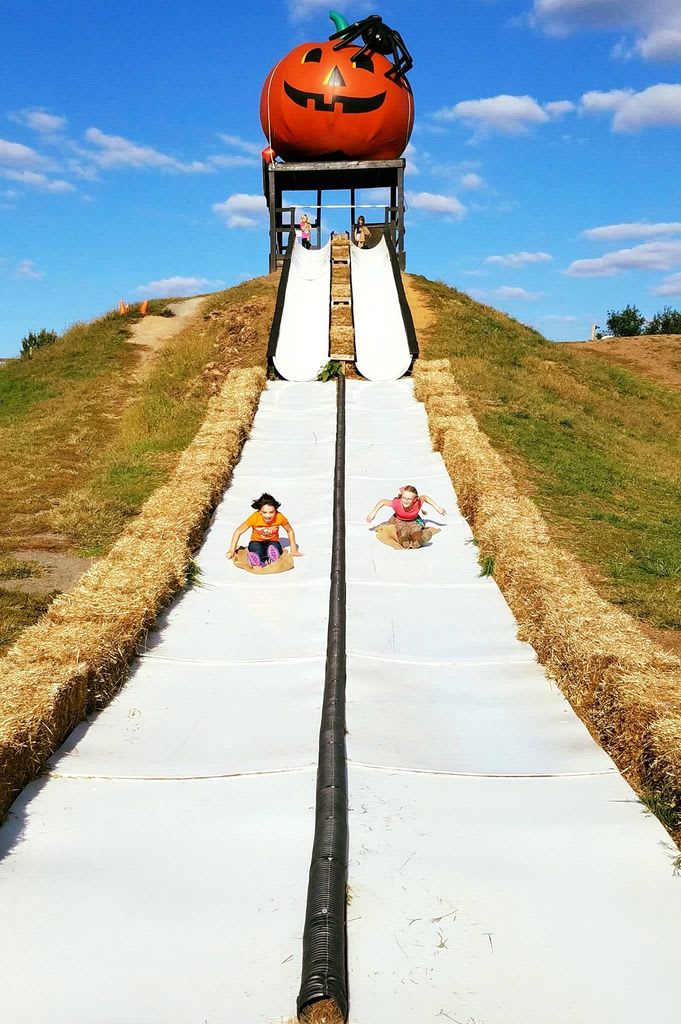 This petting zoo features a kids maze, slides, pony rides, moon bounces, and hayrides – perfect for the little kiddos. Enjoy a free mini pumpkin on your way out.
Location: 19270 James Monroe Highway, Leesburg, VA
Cost: $12.95/adult, $9.95/kid (ages 2 to 12) weekdays; $13.95-$14.95/adult, $11.95-$12.95/kid (ages 2 to 12) weekend
Hours: 9:30am – 6pm daily through November 8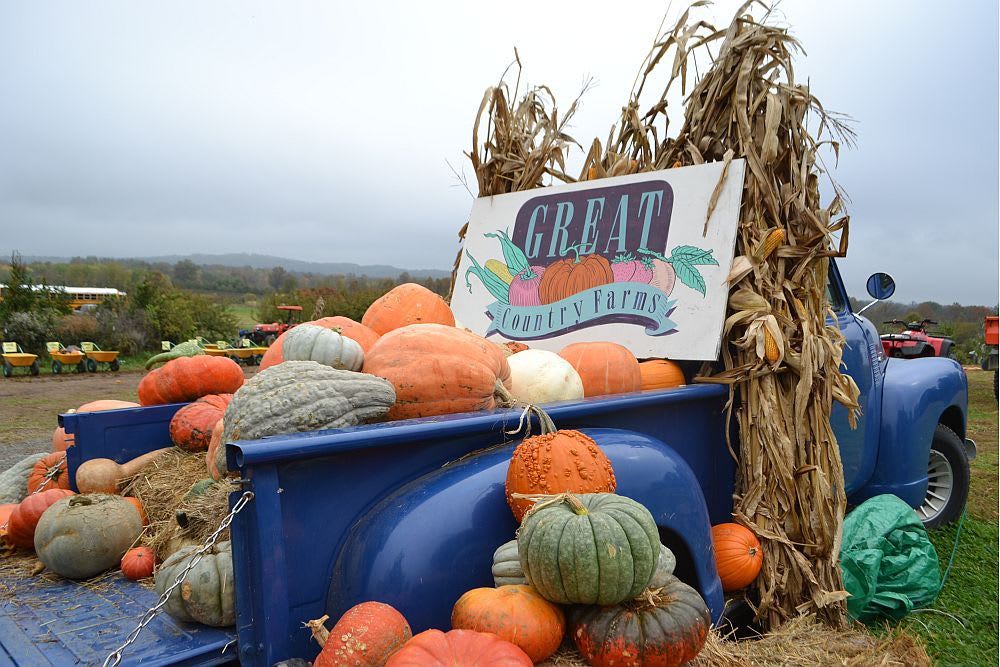 In researching family-friendly fall activities, I quickly learned that there are very few pumpkin patches in the area! Great Country Farms offers apple picking (only though October 7, so better head out this weekend!), pumpkin picking, wagon rides, putt putt, and more.
Location: 18780 Foggy Bottom Road, Bluemont
Cost: $10/adult, $8/kid weekdays; $12/adult, $10/kid weekends and holidays
Hours: 9am – 6pm daily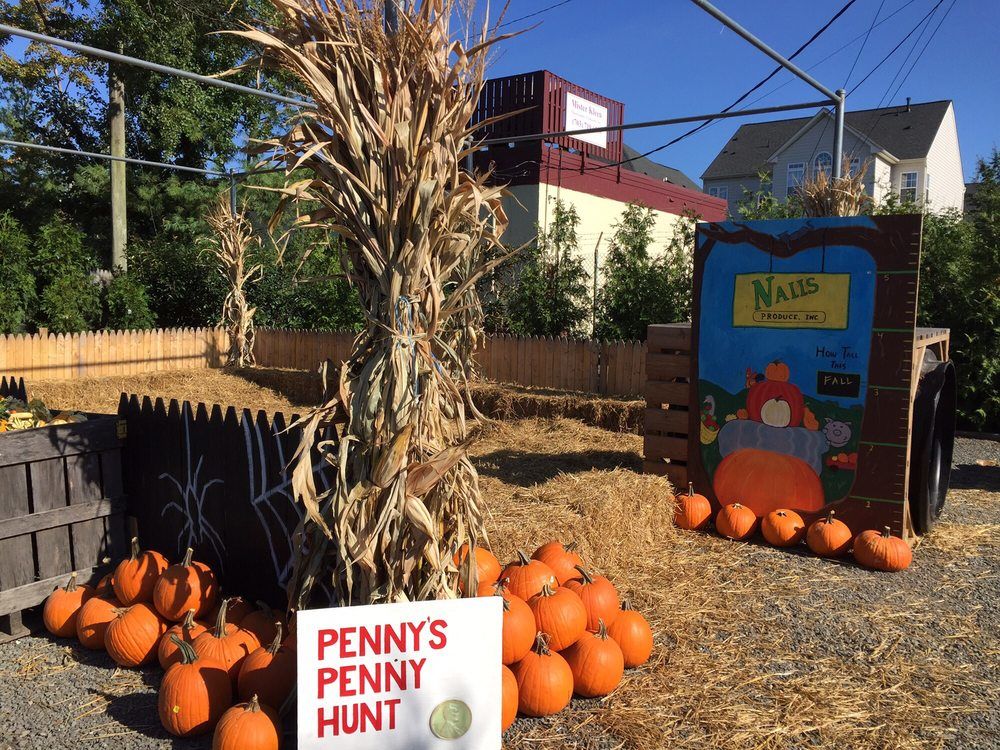 Nalls is a fantastic option if you're looking for a family outing to pick the perfect carving (or painting) pumpkins for your front porch.
Location: 7310 Beulah Street, Franconia, VA
Cost: Free
Hours: Monday-Thursday 9am – 7pm; Friday 9am – 8pm; Saturday 8am – 7pm; Sunday 9am – 6pm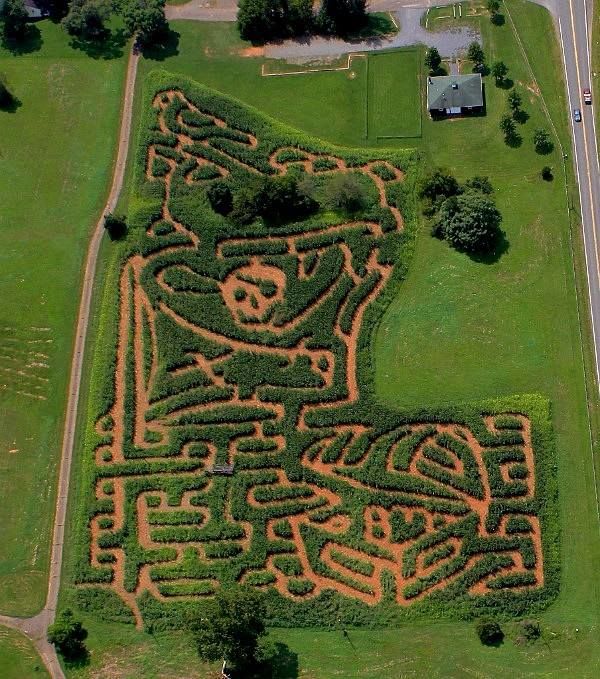 Choose your perfect pumpkin, get lost in an expansive corn maze, take a hayride, visit farm animals and the petting zoo, and much, much more!
Location: 4501 Old Tavern Road, The Plains, VA
Cost: $11/adult, $9/kid 12 & under, free for kids under 3
Hours: 10am – 6pm through November 5, some nights until 10pm