This time of year can be especially dreary. Every day we wake up hoping we have finally turned the corner to spring, and every day we feel the disappointment settle in when we walk outside to gray skies and 40 degree temperatures. I've heard it said before that seasons linger in the DMV, and with the surprise flurry on March 14th, Mother Nature reminded us that winter is not leaving anytime soon.

So, what do we do about our front lawn? We are mentally ready for spring, but we can't be certain that a frost won't show up later this month, killing any flowers we choose to plant. I've rounded up a few ideas of how to improve your curb appeal now, without the risk of losing all of the hard work you put in.
Add some COLOR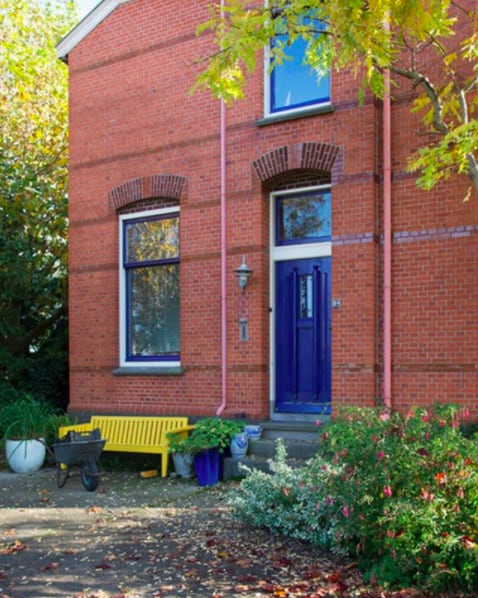 If it's too early to add color with beautiful spring flowers, how about adding color with a brightly painted front door or accessory like this awesome yellow bench?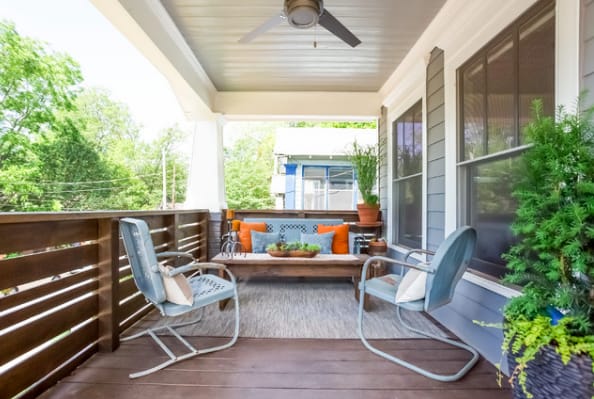 Or, go with a less-permanent option and add some decorative outdoor pillows. Pick your favorite color, and add a pop!
Add some fresh greenery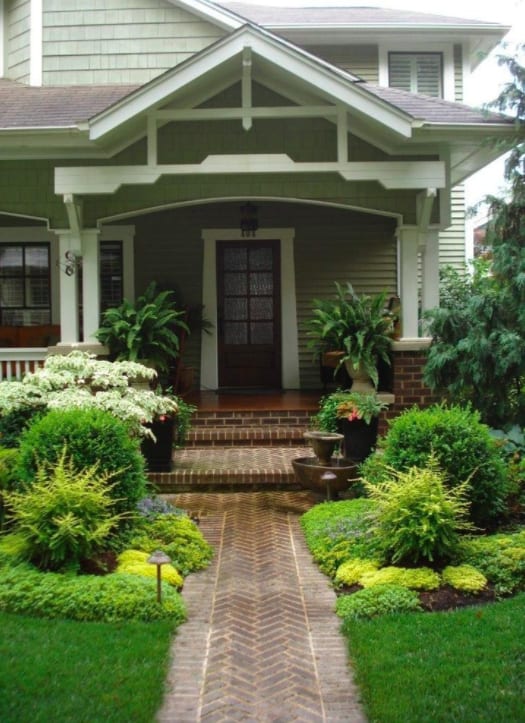 Since the flowers will not survive if we get hit by another frost, add some fresh greenery that will persist through the cold temperatures.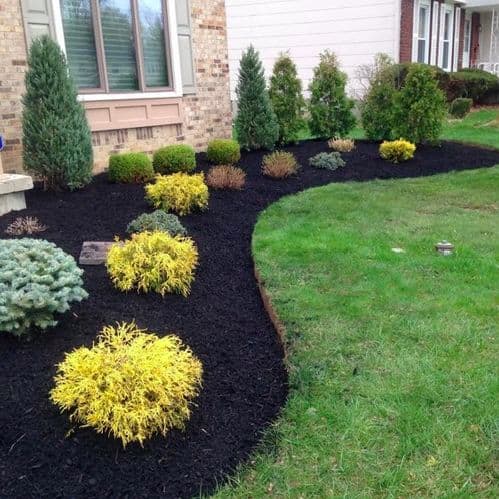 The best part of this – come next winter, these greens will last through the frigid months.
Add a spring wreath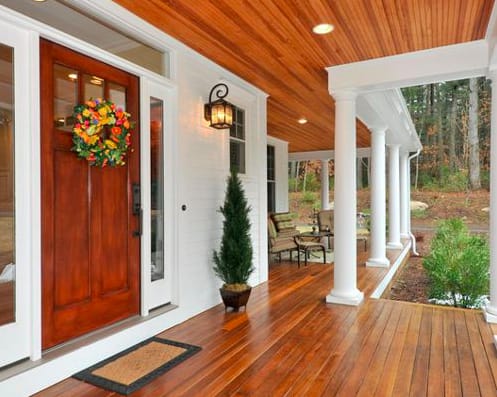 One of the easiest ways to transform your front door is to switch your wreath out with the seasons.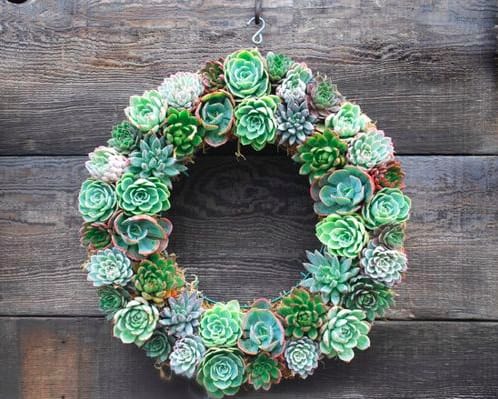 Spring officially arrives next week – let everyone know you're ready for it with a fabulous and festive wreath.

All photos from Houzz.com.