Are you searching for the perfect luxury home for your growing family? Finding the right home can sometimes be a frustrating and tedious challenge, whether looking for a first home or a vacation second home.
Jessica Richardson
, real estate agent, has curated five pivotal tips that you can follow to help you choose the right luxury home for your family.
1. Work with a highly reputable real estate agent with experience in the luxury market
Photo courtesy of Pexels

Finding the ultimate luxury home that would fit your family's lifestyle can often be a challenging, time-consuming process, considering all of the phenomenal properties on the Alexandria real estate market and surrounding D.C. metropolitan area. That is why it helps to work with a local real estate agent who knows how to navigate the luxury housing market efficiently. A real estate agent can advise you every step of the way, from initial financing and research to home inspections and final closing, while keeping your family's top priorities at the forefront. This way, you can find an elegant home that matches your family's lifestyle.

Real estate agents are experts at finding a home that will fit your needs and lifestyle, whether it's an Alexandria single-family home, a multi-family condominium, or one of the majestic Mclean mansions. Realtors use their extensive network of connections, including highly-rated home inspectors, contractors, and other real estate professionals, who can help ensure your potential new home is a dream oasis for your family.

The best real estate agents will always act with transparency and discretion in all real estate transactions. They aim to work with you to find a dream home where you can effortlessly relax in comfortable and luxurious surroundings.
2. Consider location
Location is everything in real estate. You must consider the location when searching for the ideal home for your family. The location will certainly affect your quality of life, whether your home is on the waterfront or close to luxurious boutiques and fine dining. When searching for the ideal location for your elegant house, consider schools, the neighborhood, and easy and convenient access to amenities.
With a growing family, you need to consider the availability and quality of the education system in the city. Research the schools in the district, and see how they rate compared to other schools in the region and the rest of the country. Public schools in Virginia have been
ranked fourth in the country
as having the best public schools because of exceptionally high test scores and an excellent school system.

The second factor that needs to be considered when looking at a prospective location is the neighborhood. An excellent way to learn more about your potential new area is by visiting and conversing with the people there. You can also ask your realtor pertinent questions about the community regarding Homeowners Association (HOA) fees and rules and any amenities offered to homeowners and guests.

The surrounding community is the final aspect you should consider in determining your quality of life in a prospective neighborhood. Investigate the neighborhood and see how integrated it is with the outside community, and look into any local events that are popular among residents. Research the distance from the area to all your favorite shops and boutiques, restaurants you hope to check out, and unique cultural attractions you just don't want to miss.

Overall, your potential new home should be in a location with excellent schools, friendly neighbors, and extravagant amenities to fully indulge in paradise.
3. Curate a list of essential must-haves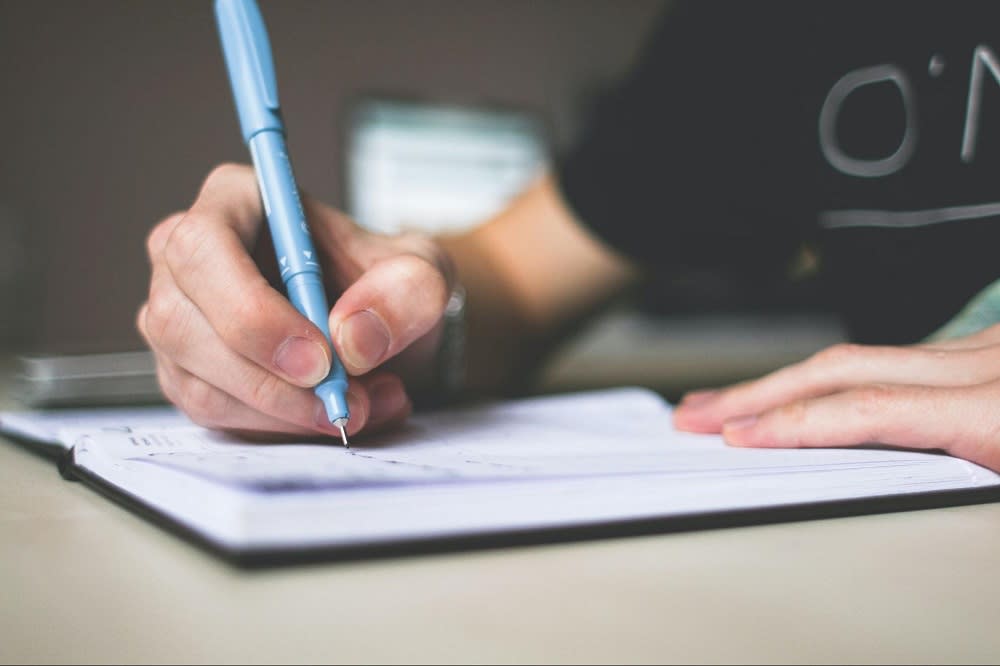 Photo courtesy of Pexels
Because every luxury home is different in style, size, and features, it is an excellent idea to make a list of the pivotal must-haves you need to create the opulent lifestyle home of your dreams. You can consult
Jessica Richardson
, your real estate agent specializing in the luxury market, to find out what design trends and highly desired
amenities are currently
fashionable. Most importantly, consider how these features can meet function and form. From open floor plans and a fully stocked chef's kitchen to bathroom spas and palatial walk-in closets, you can find an effortless and luxurious life by buying Alexandria houses for sale.
4. Consider financing and resale value
Before even looking at Alexandria houses for sale, you need first to evaluate your financial situation. Consider hiring a financial advisor who will thoroughly examine your investments and assets and determine what price range would be ideal when searching for homes.

In conjunction with your real estate agent, your financial advisor can advise on the advantages of either paying with cash or financing your luxury home. If you decide that financing would be best for your specific situation, it is essential to note the significance of getting pre-approved. Getting pre-approved early on generally shows the seller that you are fully committed and serious about purchasing a new residence.
Also, consider your home's future resale value when researching Alexandria houses for sale. Contact the
local city hall
in the area to see if any future developments could adversely affect your home's value.
5. Be patient
Sometimes it can be a frustrating experience when the right home for your family is not available on the market immediately. It is important to remember that buying a luxury home is a lengthy process that can take months. Since you will be making a massive investment in your family's future, it is wise to be patient and act with due diligence. In the end, your patience will pay off as you move into your gorgeous new home.
Ready to find a new dream home?
If you are searching for houses in Alexandria, VA, or other stunning properties in the area, contact
Jessica Richardson
today for expert guidance you can trust.
Jessica
calls Northern Virginia her home and has over 20 years of experience in real estate. Today, she is one of the top performers in the D.C. metropolitan real estate market and finds success for her clients every time. Reach out to her today for a seamless, stress-free real estate experience.

*Header photo courtesy of Unsplash