Alexandria is an exciting city on the Virginia side of the Potomac River that has a rich history dating back to the time of the Founding Fathers. It offers residents a modern lifestyle that makes it a popular place to live among professionals, government employees, and members of the armed services. Alexandria occupies a prime location in the Washington, DC, metro area, sitting just south of Arlington and Ronald Reagan Washington National Airport. Alexandria is less than seven miles from the National Mall.
Alexandria has a population of about 157,000, making it one of the biggest suburbs of Washington, DC. It has the added distinction of being ranked the No. 3 small city in the country in the most recent Condé Nast Traveler Readers' Choice Awards. That's quite a distinction, as Alexandria is ranked just behind Aspen and Charleston and ahead of cities such as Santa Fe, Greenville, Carmel-by-the-Sea, and Key West. It's a well-earned honor for a city that is popular with visitors and residents who have purchased houses for sale in Old Town.
Select a Local Agent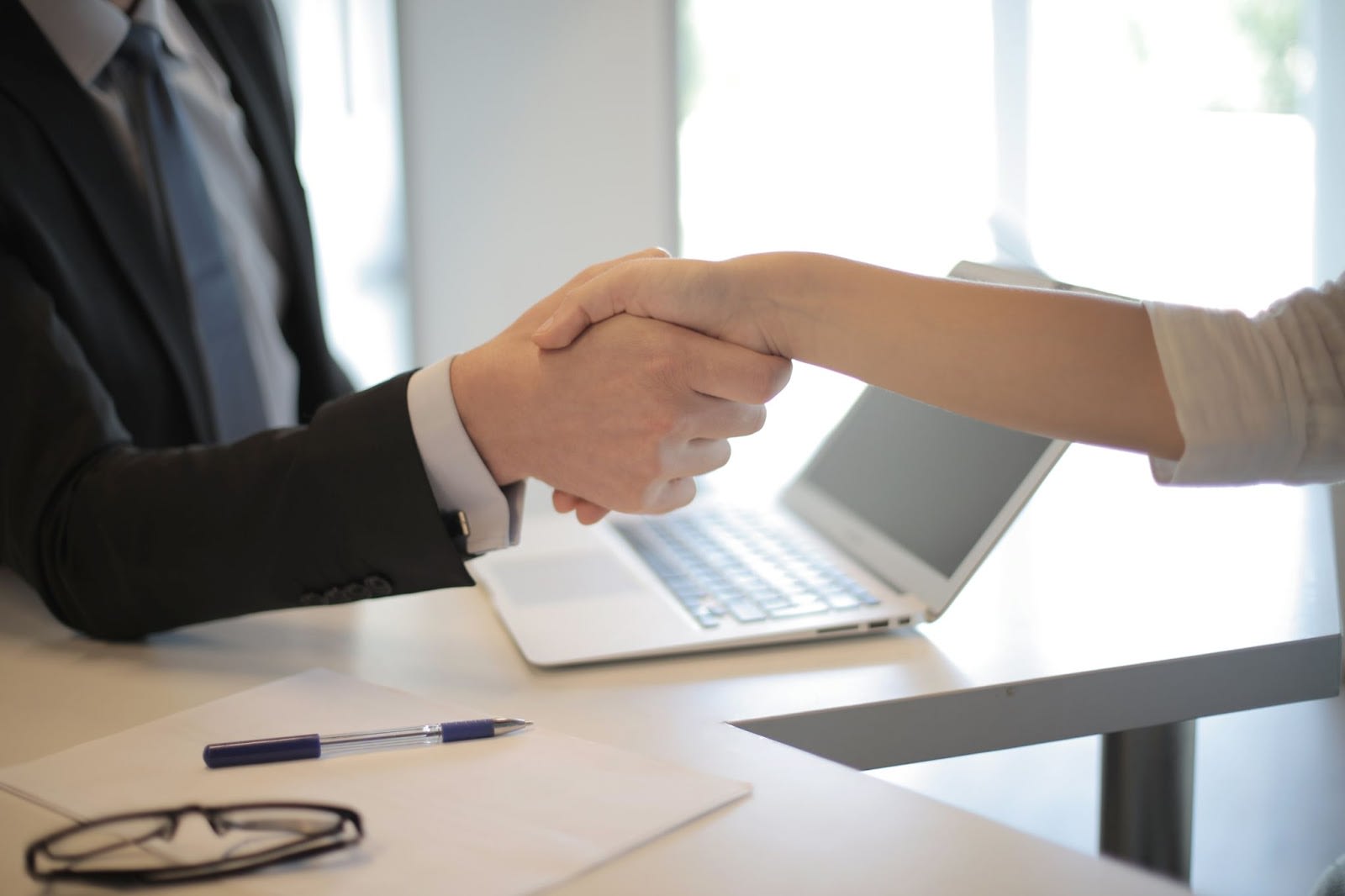 One of the first things to do before relocating to Alexandria is to hire a trusted Old Town realtor to assist you throughout the process. When you work with an established agent like Jessica Richardson, she can help you find properties that suit your specific needs and desires. Let her know your homebuying budget and if you have a preferred neighborhood. Some of the factors you'll want to consider are the style and size of a preferred house, the length of a commute, and neighborhood features such as schools and parks. Among the most popular neighborhoods are Old Town, Potomac Yard-Potomac Greens, Taylor Run, Landmark, and Seminary Hill.
Popular neighborhoods in Alexandria
Old Town
Old Town real estate for sale includes historic single-family homes and condos. The many brick homes in this neighborhood help give it the historic feeling that Alexandria is known for.
Potomac Yard
There are new developments going into this neighborhood, which is just south of Pentagon City in Arlington.
Seminary Hill
A large neighborhood inland from the river whose western boundary is Interstate 395. This neighborhood has mostly single-family homes in popular styles such as Cape Cod.
North Ridge
This large residential neighborhood northwest of Old Town with older single-family homes was built mostly in the mid-1900s.
Cameron Station
This is a large, planned community of single-family homes, townhomes, and condos located in West Alexandria. It is relatively new, having been built in the 1990s.
Rosemont
The historic district of Rosemont is situated west of Old Town and Del Ray, a charming slice of Alexandria's past and the city's oldest planned community.
Beverly Hills
This close-knit pocket of Alexandria is centrally located, perched in the hills above Rosemont, and provides residents with a quiet, demure environment to call home while staying within reach of convenient amenities.
Del Ray
In this walkable enclave, residents will enjoy a classic American Main Street with eclectic eateries, boutique shopping, live music, art, and entertainment.
Explore Old Town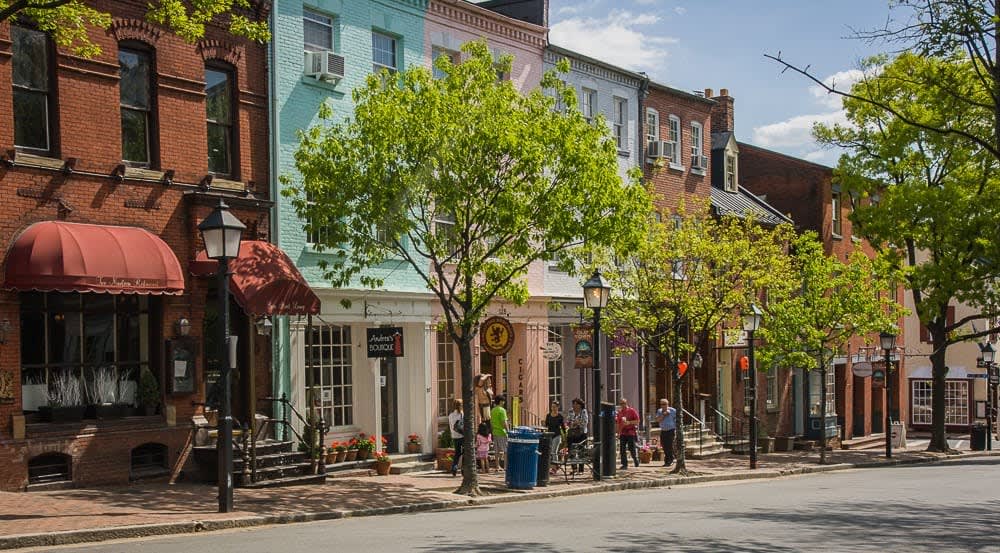 People who purchase Old Town real estate for sale live among history and an incredible ambiance. This historic district has cobblestone streets and many buildings from the 18th and 19th centuries that have been restored and preserved. Wrap your head around the fact that the Founding Fathers and others important to our nation's history once walked these streets and patronized businesses here. According to legend, George and Martha Washington dined at Gadsby's Tavern, as did Thomas Jefferson and others. The tavern is now a museum.
There are other museums and historical attractions in Old Town, including Stabler-Leadbeater Apothecary, which dates to 1783. Old Town is full of contemporary dining spots, bars, taverns, and /shops and boutiques. The major commercial areas in the neighborhood are King Street and along the waterfront, where you can dine al fresco. Another attraction on the waterfront is the Torpedo Factory Art Center, which contains dozens of galleries and artists' studios. As its name indicates, it was a torpedo factory during World War I.
Stay active in Old Town
Residents can stay active by visiting the many major parks and outdoor spaces located throughout the city. There are several parks right on the Potomac, including Jones Point Park, Windmill Hill Park, Shipyard Park, Founders Park, Oronoco Bay Park, and Rivergate City Park. Many of these parks preserve and celebrate the city's incredible history.
Mount Vernon, the former estate of George and Martha Washington, is about 10 miles south of Alexandria on a bluff overlooking the Potomac. The Mount Vernon Trail is a scenic 17-mile route along the George Washington Memorial Parkway that is popular with hikers and bikers. Fort Scott Park occupies 12 acres at the site of an 1860s military installation and now provides hiking trails, picnic facilities, and ballfields. Lyon Village Park has tennis and basketball courts, and a water spray playground that is open in the summer.
A beloved military community
Alexandria is home to many military bases and installations. Some active-duty personnel chooses to live off-base, and if they purchase houses for sale in Old Town, they are eligible for VA mortgage loan programs. VA programs are also available to veterans and surviving spouses. These programs make homebuying more affordable, offer competitive interest rates, have either no down payment or a minimal down payment, and waive the requirement to carry mortgage insurance.
If you are ready to start shopping for houses for sale in Old Town, contact Jessica Richardson for highly personalized client service.